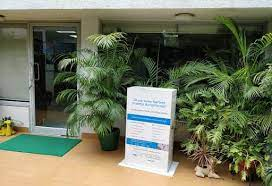 By Dr. Manvir Bhatia/MS. Garima Sharma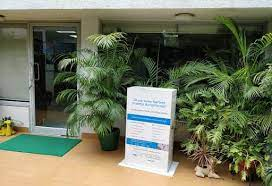 INTRODUCTION
"Turn your fears into excitement. Your anxieties into enthusiasm. Your passion into energy."― Sanober Khan
If you are a neurologist especially interested in the field of neurological disorders which are often associated with sleep disorders such as sleep apnea, hypersomnia, insomnia, and restless legs syndrome, this article is worth your time.
For sleep laboratories that currently accept or plan to take on patients, several key aspects of their structure and processes must be considered in order to ensure a cohesive and effective team effort. Developing a sleep disorders center requires commitment from the very beginning.
It includes the types of centers that can be established, accreditation requirements, choosing equipment and supplies, and estimates of costs.
How to establish a sleep center
This course will guide you to identifying cost-related factors based on the number of beds, developing a business plan, and the related financial proforma required by most sponsors or lenders. A range of tasks, including interviewing, hiring, writing job descriptions, training, innovating scheduling methods for work shifts, evaluating employment records, and drafting personnel and technical policies and procedures.
Also included are details about the Occupational Safety and Health Administration, quality assurance, and accreditation requirements.
Understanding the requirement:
This course will help you build a strong base to meet the following requirements:[2]
Location of sleep laboratory: To set up a sleep center, it is necessary to prepare a suitable space, equipment, and personnel.
PSG, CPAP procurement: As for the diagnostic tools, two Polysomnography devices are under support funding and government funding. CPAP devices for the treatment and necessary education for the use of CPAP will be provided.
Collaborate with diagnostic / treatment device manufacturers: To introduce reasonable equipment and receive continuous support like RESMED, PHILIPS, BMC, etc.
Special considerations for child-friendly sleep lab.
Staff training:
A trained Neurology and sleep medicine doctor, nurses, sleep technicians/therapists for night duties and daytime shifts, receptionist, and trained non-technical staff like sweepers, and caretakers.
A sleep lab manager acts as a link between the administration, technical, and medical staff, as well as other personnel connected with the lab in tangential ways.
Finances:
It's important to have a business strategy and manage the finances.
Technical equipment:
All the equipment required for Level-1, 2, and 3 of the sleep study. Computer systems, software, CPAP/BIPAP devices, etc are covered in detail with their technical positives and negatives.
Take home message:
It ain't easy but worth the efforts and time you put into it with the patience and passion for the betterment of sleep medicine. We are here to help you make the process smooth.
To seek help or know more about teenagers and sleep issues you can visit the Neurology and Sleep Centre, the 1st sleep centre in the country accredited by the Indian Board of Sleep Medicine at L-23, Hauz Khas Enclave, New Delhi, Delhi-110016 (INDIA)
Or give a call at +91-11-46070321, +91-9643500270,
Or write to info@neurologysleepcentre.com
BIBLIOGRAPHY
Amartogtokh, T., and D. Shuren. "Establishing First Sleep Center in Mongolia." Sleep Medicine, Abstracts from the 15th World Sleep Congress, September 20-25, 2019 World Sleep 2019 in Vancouver, Canada, 64 (December 1, 2019): S14. https://doi.org/10.1016/j.sleep.2019.11.041.
Polnaszek, Nancy L. "How to Start a Sleep Lab or Center." Journal of Clinical Sleep Medicine 03, no. 03 (April 15, 2007): 322–322. https://doi.org/10.5664/jcsm.26809.
---
[1] Amartogtokh and Shuren, "Establishing First Sleep Center in Mongolia."
[2] Polnaszek, "How to Start a Sleep Lab or Center."